Hello everyone!
LTCUSD has lost a lot of volume. In many cases it can signal a trend reversal with a great gain potential.
Most likely, the market will make a move to the levels shown in the chart ...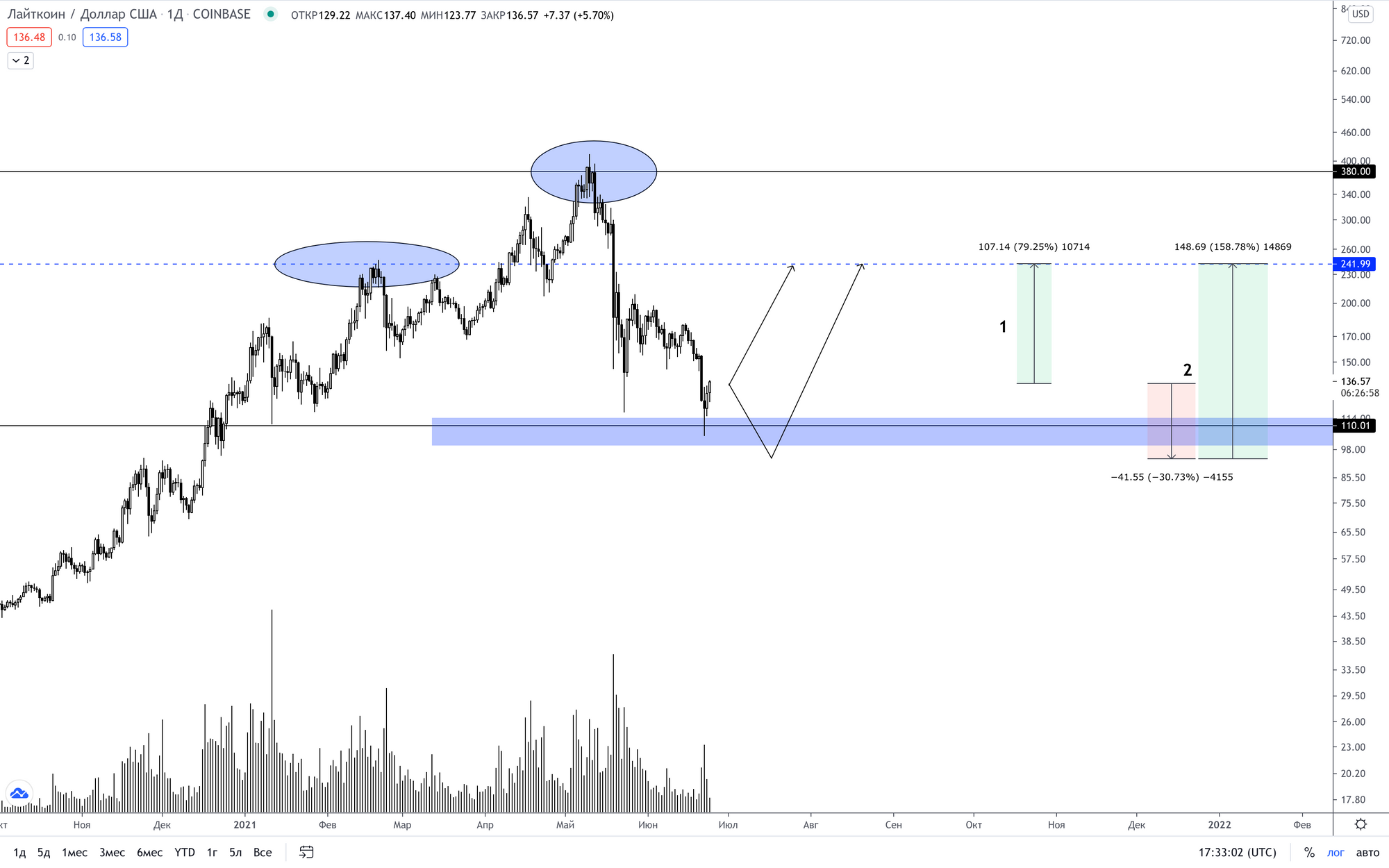 LTCUSD 1D chart
2 options:
▪️ With the current levels - this is about 79% profitability potential.
▪️ If the market makes another downward move, then there could be an opportunity for more than 120% profit
📌 One way or another, the risk / reward ratio is clearly in favor of reward at the level of 1/5.
Please remember: It is very important to use a small capital when entering trades with such a high level of volatility.