These are conditions that must be met to activate a sub-account on the Binance exchange through the AIVIA platform. You can choose one of the two options.
Option 1. Your master account must be added to the AIVIA platform in the "My Accounts" section and must be connected to a trader or bot.
Option 2. Your account on the Binance exchange must be registered using our broker link.  You can register an account using this link and add it to the AIVIA platform to check for eligibility.
Complete all these steps and get access to the button to create sub-accounts on the Binance exchange. Sub-account features allow creating multiple futures accounts in your master Binance account.
Step 1 - Add your account for verification to the AIVIA platform
This is what you need to do: Follow the steps described in this instruction https://aivia.io/blog/en/how-to-add-your-exchange-account/
After adding the main account, please, copy the ID number, you will need this for activating the sub-account.

Step 2 - Copy your User ID on Binance
To complete this process, please log into your Binance account and click on the profile icon, then click on the Dashboard, please see the screenshot below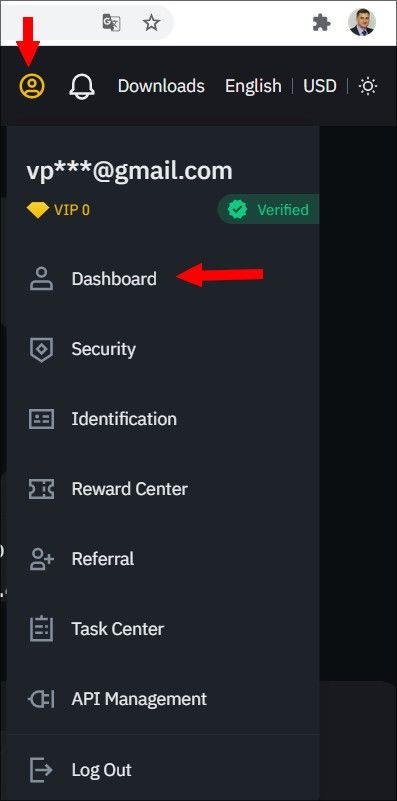 If you are logged in to your Binance account here is the direct link to access the Dashboard is https://www.binance.com/en/my/dashboard
In the Dashboard, please copy your user ID as shown in the screenshot below

Step 3 - Paste User ID into the form below
To paste your user IDclick on the link https://forms.gle/ucz427kTMuHQN8bD9  fill out all the required fields, paste the user ID that you have copied from the Binance Dashboard and submit this form.
Attention! Only after all these steps are completed, Binance will activate the option that allows creating multiple sub-accounts within your verified account.
📌 Subscribe to our Telegram channel https://t.me/aivia_io