The sub-account feature allows you to create multiple futures accounts within your Binance exchange main account.
Please note! To activate the Sub-account feature you must have a minimum amount of 10,000 USDT or have a trading volume of 10,000 USDT or more in your Binance account.
If any of these conditions are met you can submit a request for activating sub-accounts.
How to apply?
You must follow these steps to activate the sub-account features in your Binance account.
Step 1
Please login to your Binance account by entering your login information. If you are logged in, please follow step 2
Step 2
Click on this link https://www.binance.com/en/survey/e222293e45de4540b9c452ecf61e1bdd?ns=subacct-appform  enter the requested information in corresponding fields and submit an application
In paragraph number 5 enter AIVIA as a broker you are using to run trading strategies. Please, see a screenshot below.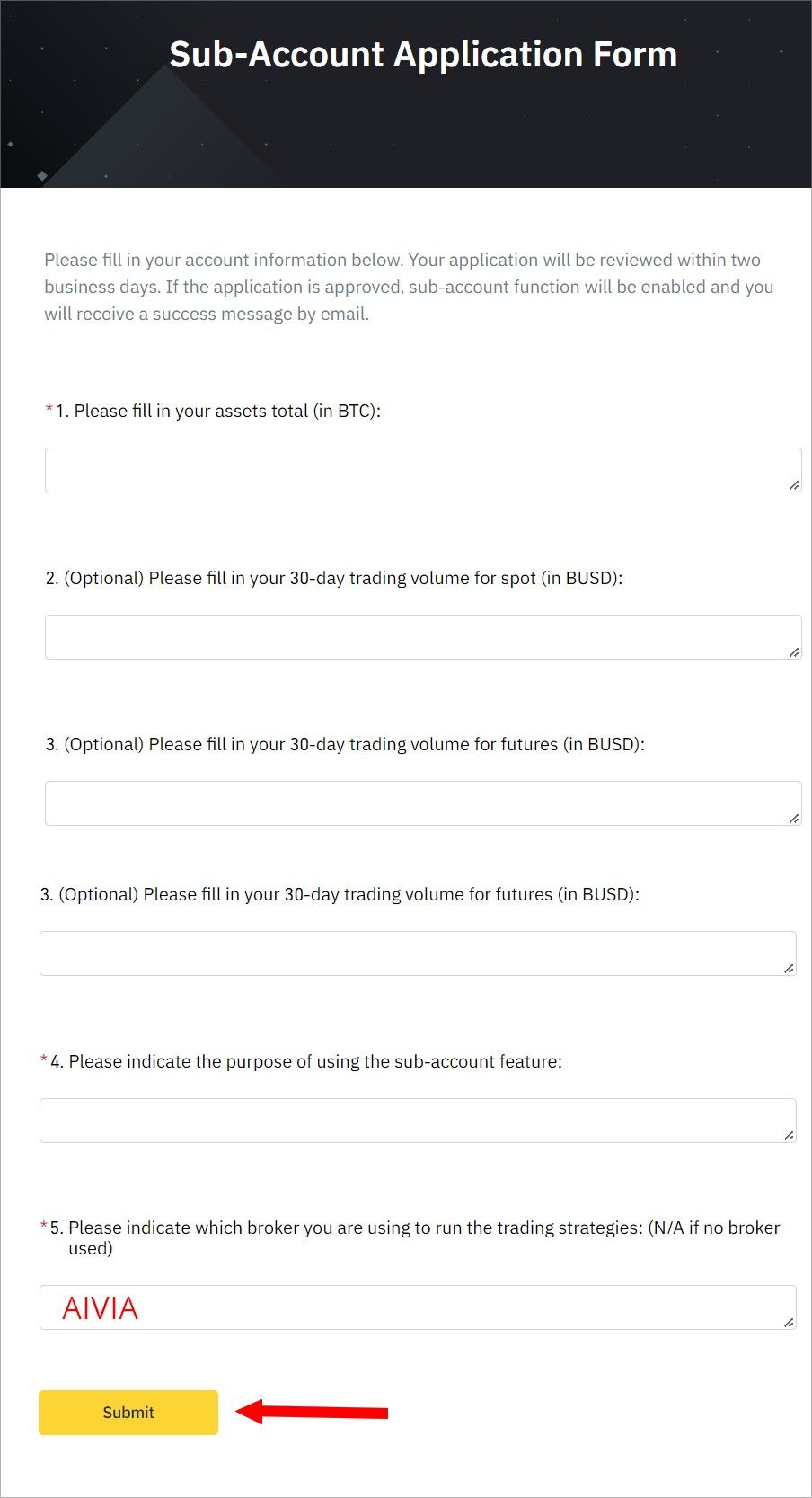 Please note! Only after this application is approved, Binance will activate the sub-account function on your exchange account and you will be able to create several sub-accounts within your main Binance exchange account.
📌 Subscribe to our Telegram channel https://t.me/aivia_io