The trading system for the month showed a result of +14.73%📈🔥
➡️public monitoring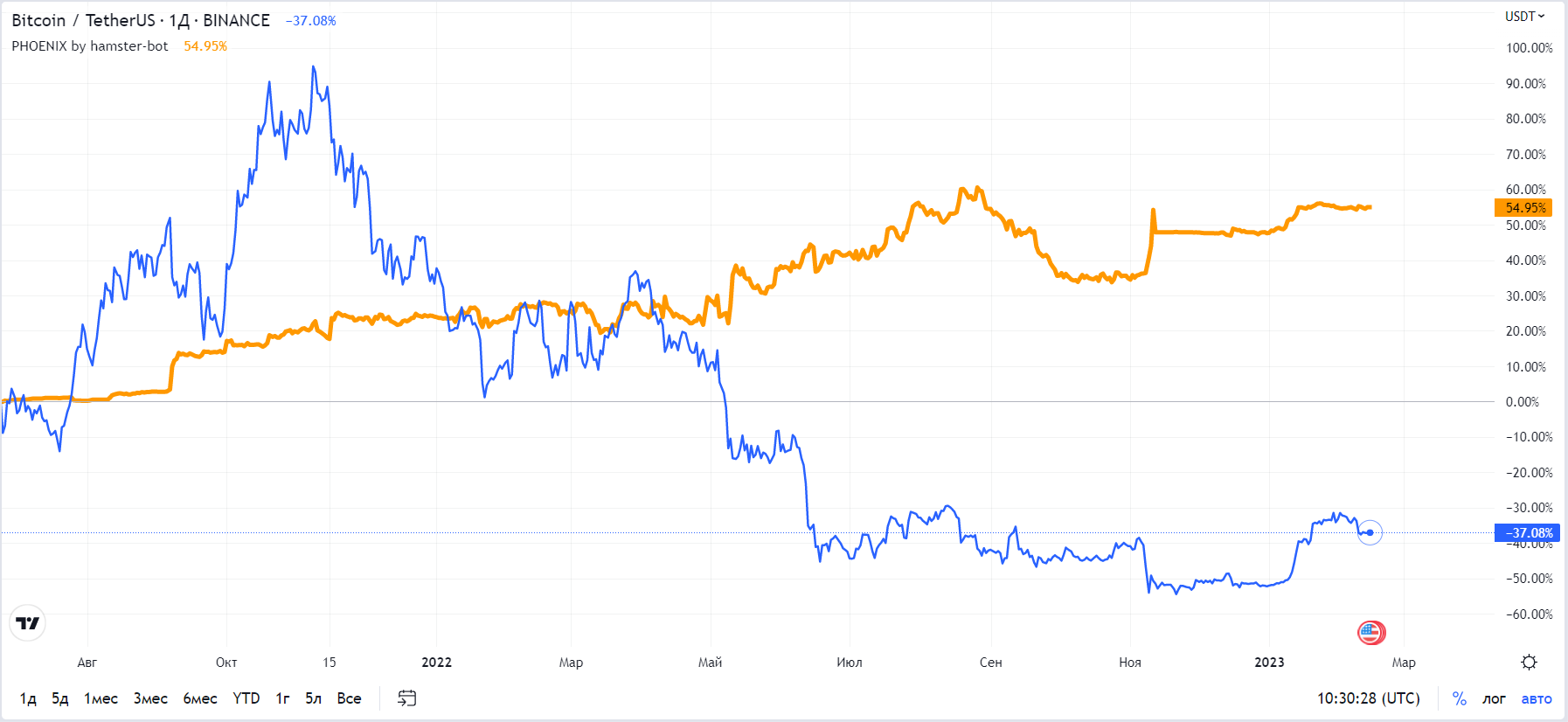 January of the 23rd year turned out to be the most profitable month in the entire history of the project. Before that, the maximum monthly indicator that we managed to get was +10.9%. An excellent indicator was achieved due to the good trend movement of the entire crypto market and the volatility that followed it.
In addition to the currently deployed system on Binance, we are actively preparing to launch on OKX. The multi-exchange system fits perfectly into the goals of maximum diversification.
We will be glad to see you among our investors! The connection instructions, description and conditions can be found at the link - https://hamster-bot.com/phoenix
Telegram:
chat - @phoenixxmbt
channel - @phoenixfundpro
contacts - @U_Roma, @YakovByakov, @dreamcast2