The trading system for the year showed a result of +39.9%📈
▶️public monitoring◀️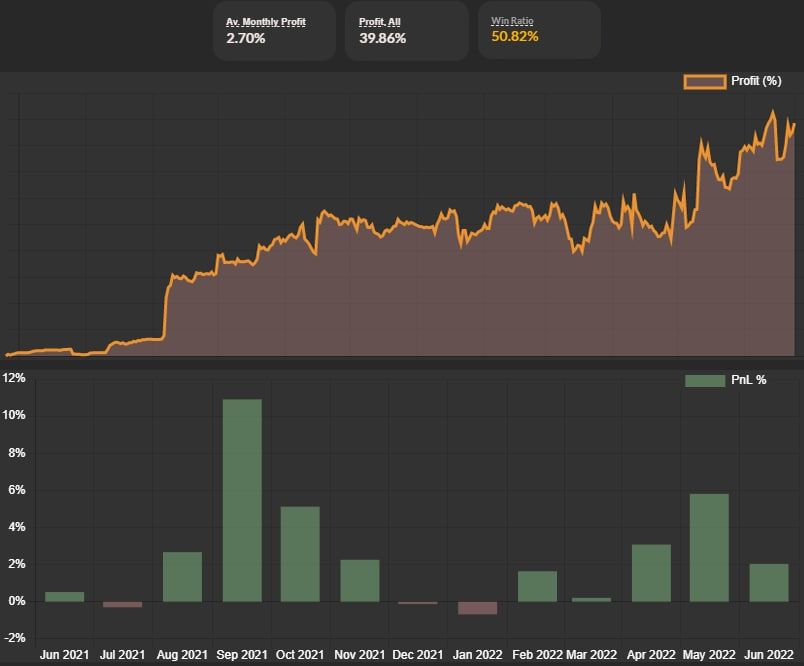 Exactly a year ago, on June 25, 2021, we launched trading on the public monitoring account of our algofond. This year as a whole was not the easiest for the crypto market, given the low average volatility + ATH + bearish trend. But our approach, nevertheless, turned out to be correct and productive!
Some interesting facts:
The volatility of the PHOENIX yield chart is several times calmer than that of BTC;
holding BTC since the start of PHOENIX would bring a loss of -39%;
during the year, 14,800 transactions were made on the account of public monitoring.
Congratulations to everyone on this significant event and, according to tradition, may profit come with us!
🔸project page - description, conditions and instructions for connection
▶️report for 3 months
▶️report for 6 months
▶️report for 9 months
🔸PDF "Annual Report"
Telegram:
chat - @phoenixxmbt
channel - @phoenixfundpro
contacts - @U_Roma, @YakovByakov