This is our first post and we would like to introduce our main project: the PHOENIX decentralized trading fund
Phoenix is an official partner of BitMEX and FTX exchanges and the AIVIA platform
The main differentiator of our fund is that your funds stay in your exchange account! Our system performs automatic trading of crypto assets in your account. We have over 60 strategies (trending, counter-trending, and scalping) with balanced risk management.
PHOENIX fund works with the Hamster bot, the most reliable bot system launched in 2018, and also uses the AIVIA copy trading system.
Background: how it all started
It all started with thorough research of trading strategies that have been tested in real-time on the BitMEX exchange. The process involved deploying and testing different strategies and considering their overall impact on the portfolio: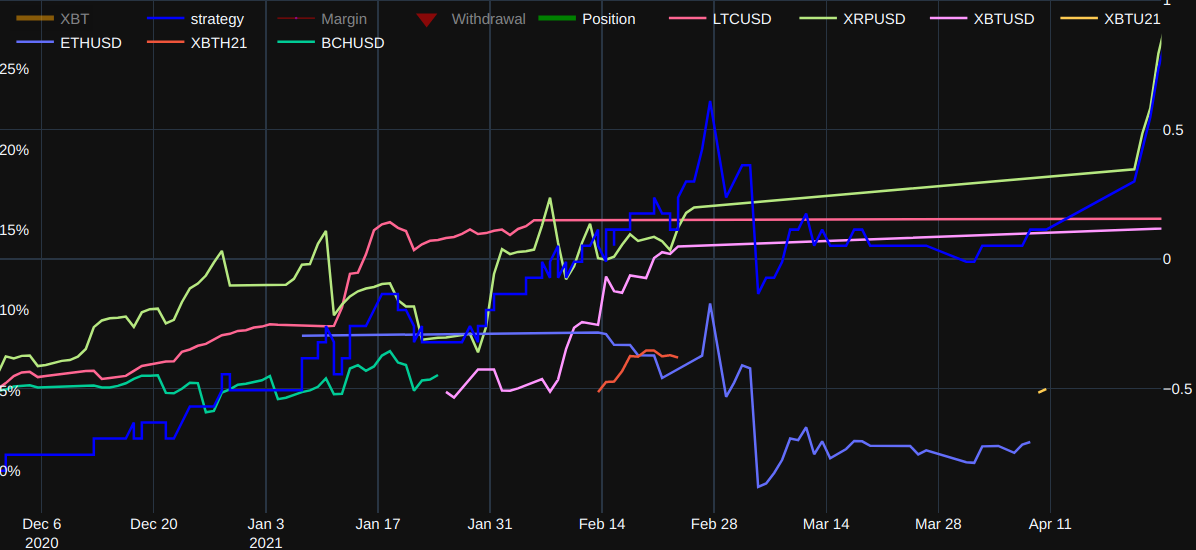 After in-depth analysis, we have created an optimized portfolio with limited diversification.
This covered several counter-trend strategies traded on 3 different accounts on  the BitMEX exchange.
Pros:
The setting for the medium and high volatility of the markets is not lower than the market experienced on 03/13/2020 and 05/19/2021;
It is based on our proven counter-trend system, which has been constantly improved since the beginning of 2020;
The total combined drawdown is 41% of the deposit.
Cons:
low activity and profitability during periods of low volatility in the crypto market, mainly in the summer;
no hedging of open positions;
small diversification of risks for trading pairs.
What has been changed
we added trend strategies to increase the level of activity in the system and expansion of diversification along with hedging. We have also decided to integrate a new exchange (FTX).
In the future posts, we will discuss the current trading system and its profitability.
Telegram:
PHOENIX chat - https://t.me/phoenixxmbt
Contacts - @U_Roma, @YakovByakov
hamster-bot chat - https://t.me/bitmextrue
Website:
https://hamster-bot.com/phoenix
Projects AIVIA :
https://app.aivia.io/ranking/181
https://app.aivia.io/ranking/168