The trading system for the first quarter showed +18.8%📈🚀
▶️public monitoring◀️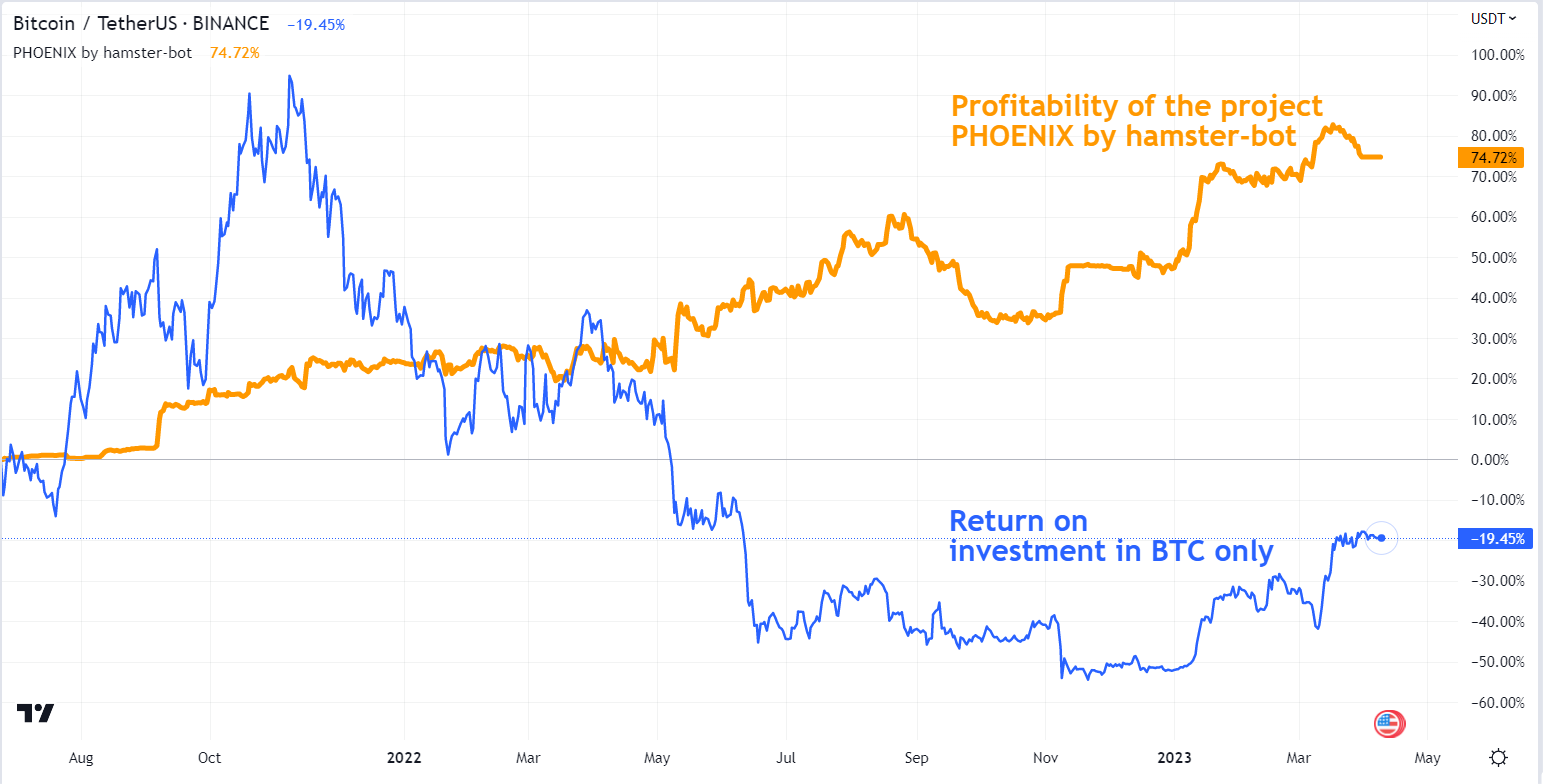 The first quarter of 23 years turned out to be a RECORD in the entire history of the project! The volatility of January gave an excellent start, which remained until the end of March. As expected, after such active green months, the market had to "take a break" for some time. Our system performed this smooth stop perfectly and continued to demonstrate, albeit more modest, but still green columns of monthly profitability.
We hope the activity in the market will continue until the end of the year and we will celebrate a record year together with you!
We will be glad to see you among our investors! The connection instructions, description and conditions can be found at the link
Telegram:
chat - @phoenixxmbt
channel - @phoenixfundpro
contacts - @U_Roma, @YakovByakov, @dreamcast2