We present to you an extremely important innovation of our website - this is an investor indicator! This indicator is based on the profitability chart of our trading system.
The goal is to reflect the most successful zones for replenishing deposits working in the system as well as zones for withdrawing profit earned in the system.
The current value of the indicator corresponds to the position of the yield chart for yesterday. The logic and basis of the indicator are reflected in more detail in the new article "Recommendations for depositing and withdrawing funds".
You can consider the operation of the indicator according to the example in the figure: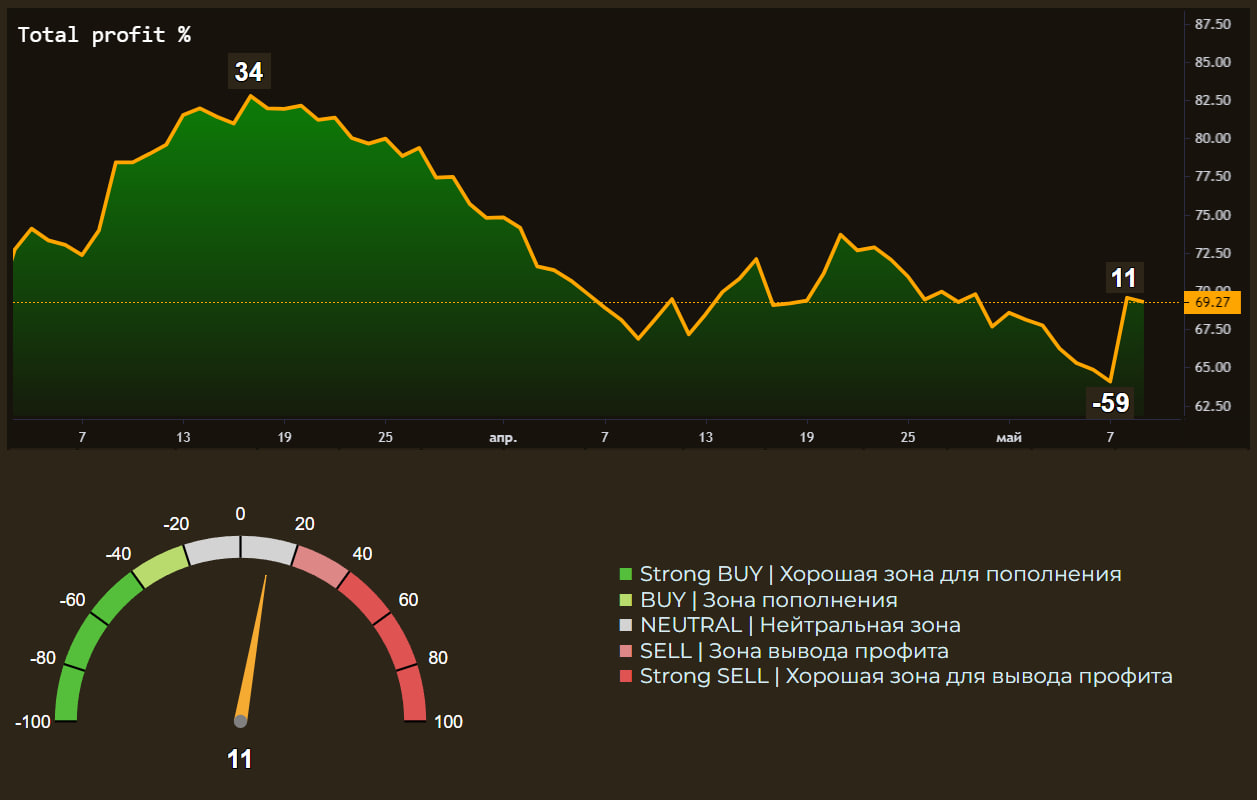 In the lower zone, the indicator had a value of -59, which meant good conditions for logging in. After some time, the system received income and the indicator value became +11 (uncertainty zone).As a result, it was more profitable to enter the auction at the value of -59, which corresponds to the "Strong BUY" zone.
The indicator has a recommendation character. Recall that the system has a wide market coverage, so the indicator can be considered a market indicator.
We will be glad to see you among our investors! The connection instructions, description and conditions can be found at the link - https://hamster-bot.com/phoenix
Telegram:
chat - @phoenixxmbt
channel - @phoenixfundpro
contacts - @U_Roma, @YakovByakov, @dreamcast2